Our Framed Blind Units can be installed in any interior flush finished opening. Typical units are made with 1-3/4" frame in clear anodized aluminum or options of bronze anodized aluminum or powder coated finishes. View sample drawings below. Frames are made to fit 3/16" or 1/4" tempered glass. Glass 5/16" thick can also be used but requires a wet seal in lieu of gasket. Units come with 5/8" micro blinds in a variety of colors and a variety of control knobs for one or both sides of the blind unit. View our blind options and details below. These units come knocked down for field assembly and glazing. Glass available upon request. *Please note: Units are designed for interior use only.
View our photo gallery of completed projects.
Blind Unit in Finished Opening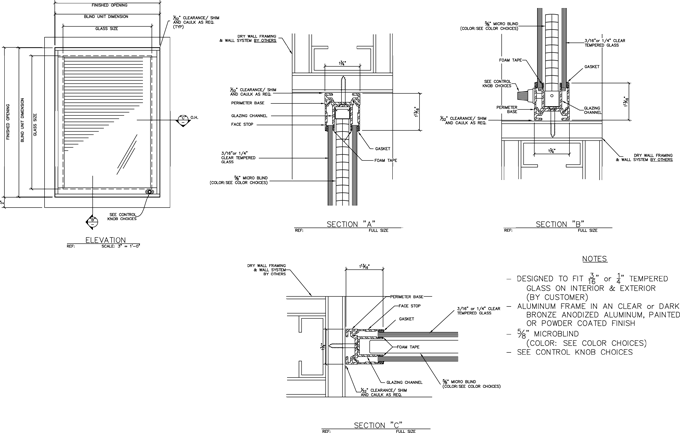 View PDF Drawing,
Blind Details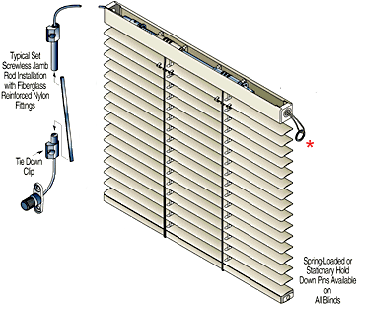 Blind Colors
*True White, Off White & Silver have a glossy finish. All others are matte.
If color match is critical, please request a color selector of actual slat samples. View color selector pdf.
Knob Choices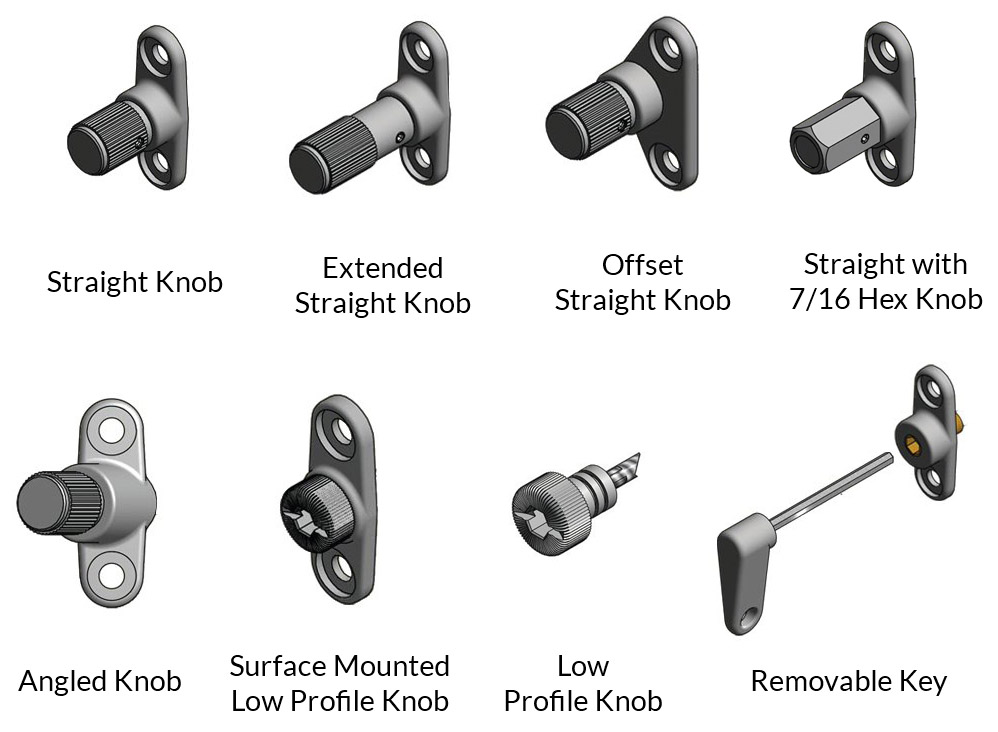 Frame Glass Sizes Clear Tempered Glass is available in 1/8", 3/16" and 1/4" Thicknesses.
Glass and blind sizes determine the overall widths of the units. Please see chart below for these sizes.
SPECIFICATIONS & INFORMATION
*Minimum Width is 9"

| Minimum & Maximum Width | Maximum Height |
| --- | --- |
| Up to 40″ | 126″ |
| 40″ to 48″ | 102″ |
| 48″ to 60″ | 78″ |
| 60″ to 72″ | 66″ |
| | |
*Units with a width greater than 46" or a height greater than 84" will require 3/16" glass thickness for stability.
Between Glass Blind Unit Brochure
Framed Blind Unit Specifications